Page content
Cycling
The Otava Cycling Route
The Otava Cycling Route starts in Modrava and ends at Zvíkovské Podhradí. The total route si 166 km long. The Sušice route is only 11 km and takes you through a wonderful wooded landscape along the Otava River, through the municipal sports and relaxation centre and its wide array of entertainment for everyone, and historical town centre.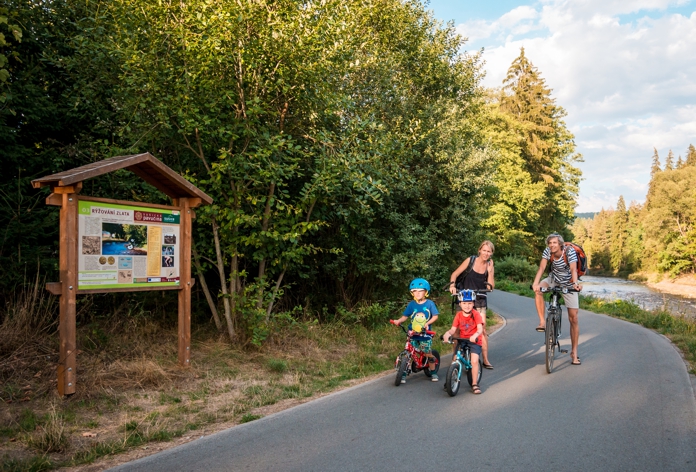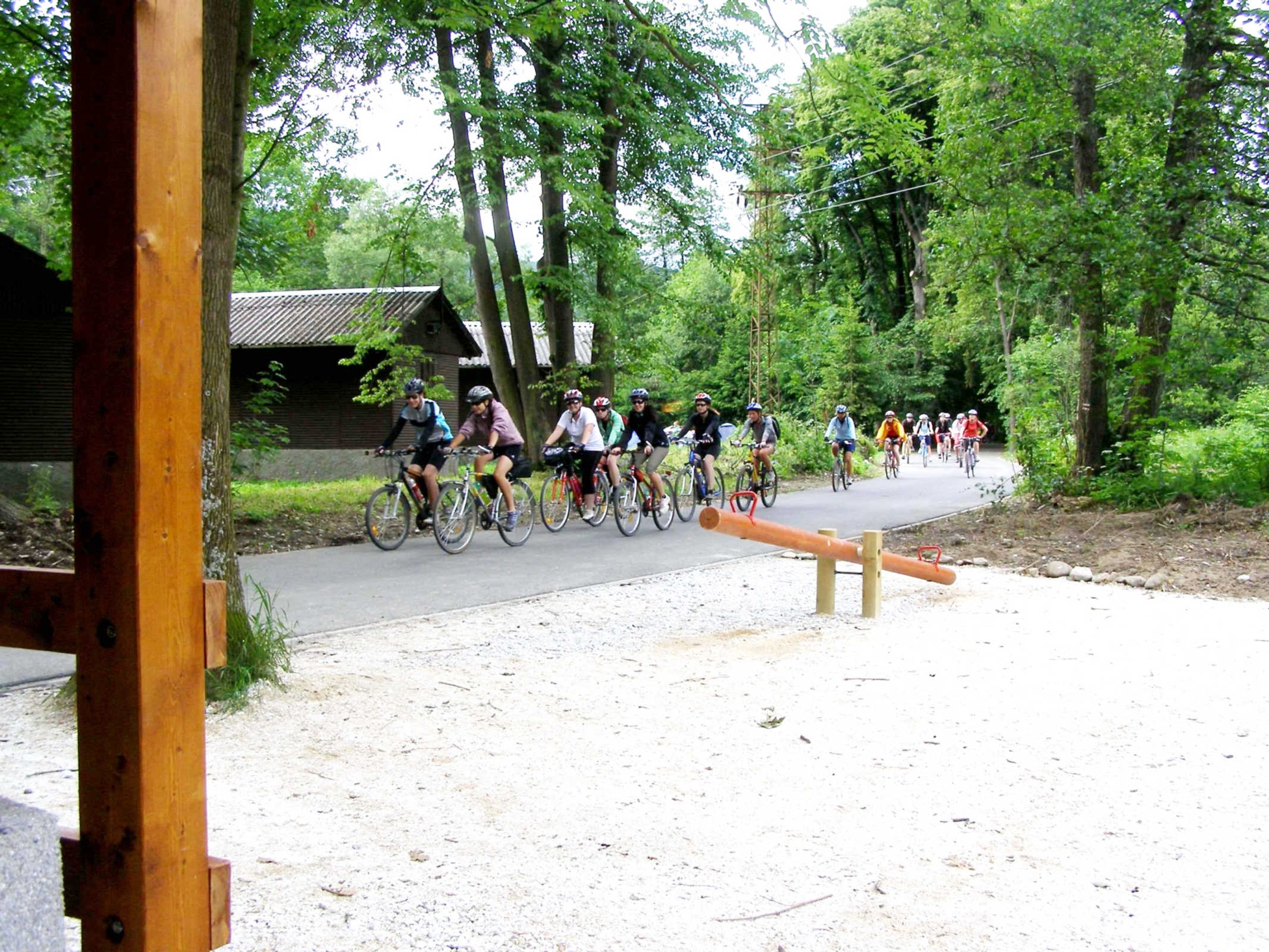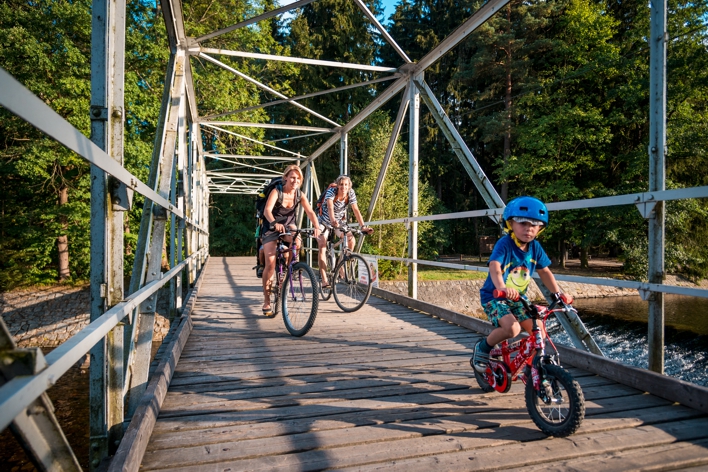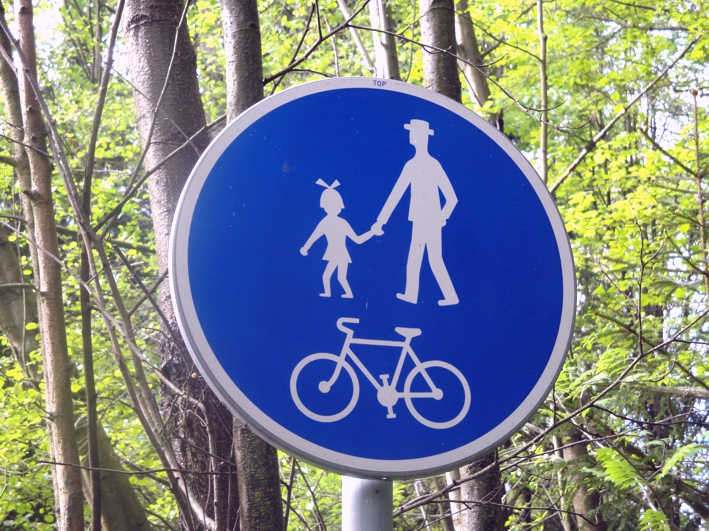 Tips for cycle trips
Castle Velhartice (29 km)
Sušice – Dohaličky – Žikov – Částkov – Svojšice – Cihelna – Horní Staňkov – Velhartice – Drouhavec – Hory Matky Boží – Lešišov – Břetětice – Svojšice – Odolenov – Sušice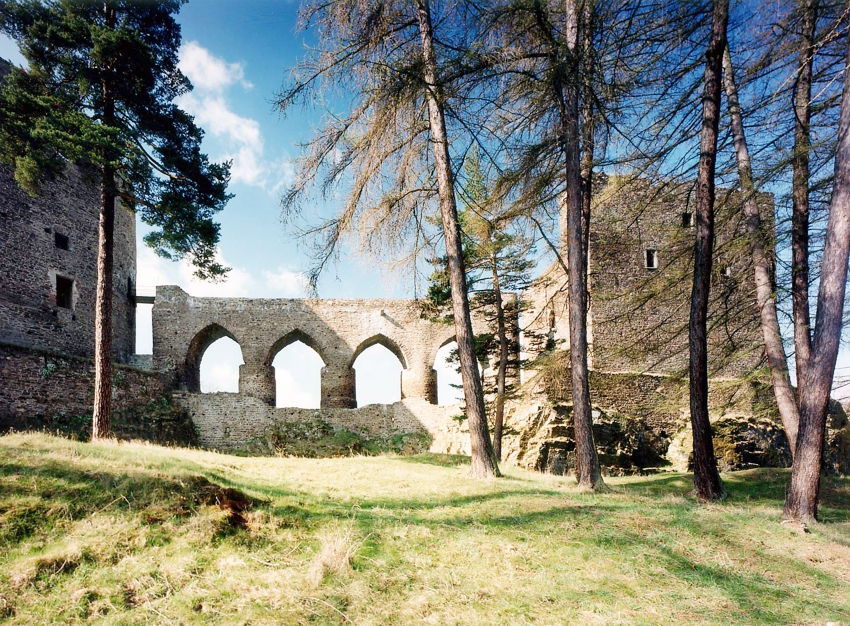 Place of interest:
Castle Velhartice - was founded at the end of the 13th century by Bohemian nobleman Bohumil of Budětice, on the rock above the small river Ostružná. The castle with two palaces on the opposite sides connected with special tower "Donjon" with stone bridge which is unique in Europe. This bridge was Bušek´s work which was a chamberlain and friend of the famous Bohemian king Charles IV. In the 15th century the Velhartice castle became property of the lords of Hradec. They built second walls around the castle with bastions and watchtower. There were built dipstillary and brewery on the lower courtyard. In the 17th century Martin de Hoeff Huerta built a renaissance palace between the Southern palace and the Paradise palace.

Look-out tower Svatobor - the present look-out tower (built in 3 months) was opened on 12. 8. 1934, and the chalet was opened in 1935 the look- out tower is 31.6 m high (871 m above sea level) with 182 steps offering wonderful panoramic
views of the Šumava Mountains.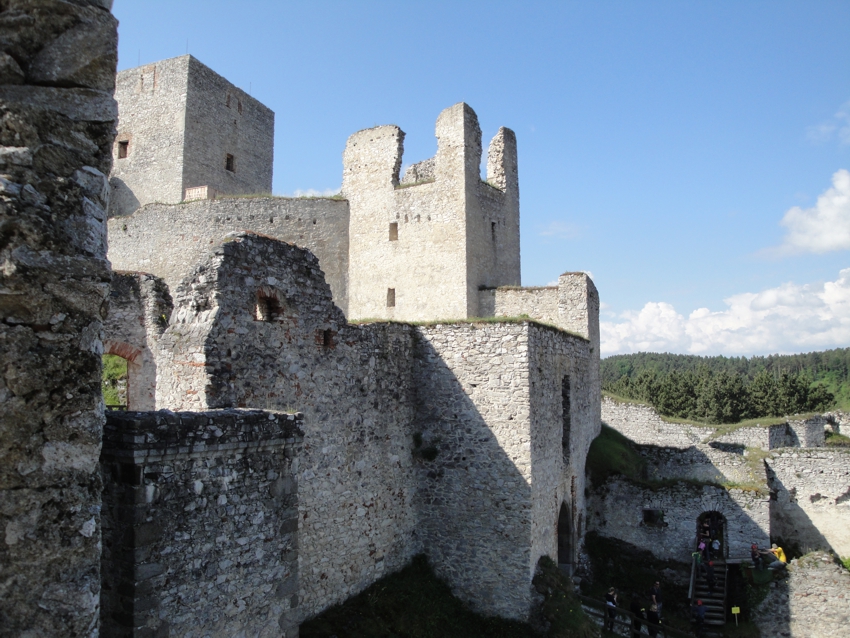 Castle Rabí (24 km)
Sušice Chmelná – Čímice – Žichovice – Rabí – Budětice – Lipová Lhota – Tedražice – Sušice
Place of interest:

Castle Rabí - The core of the castle was built in the half of the 14th century as a watch, a defence and a housing tower. The castle had a very good location. Its task was firstly to defend the trade route, which connected the two towns: Sušice and Horažďovice and secondly, to defend gold washing along the river and in the gold-bearing river Otava.
Nowadays the Castle of Rabí offers guided tours and also various cultural events (concerts, theatre performances, puppet theatre).
Castle Kašperk (27 km)
Sušice – Dlouhá Ves – Bohdašice – Tuškov – (Kašperské Hory) – Kašperk – Ostružno – Albrechtice – Zaluží – Sušice
Place of interest: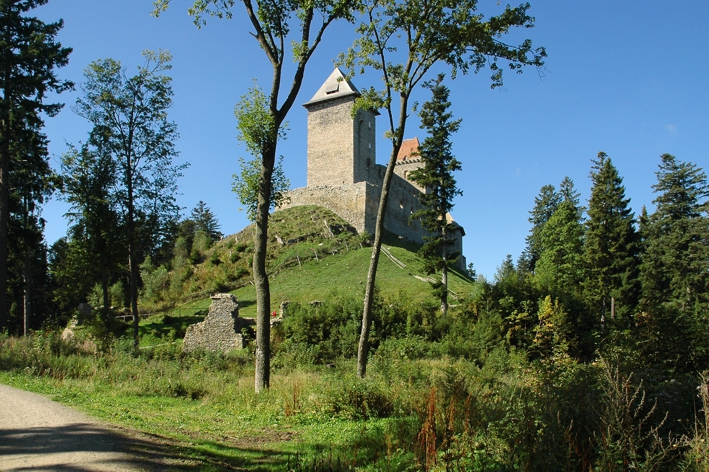 Kašperske Hory - Šumava Historical Motorcycle Museum, Czech toys display, the Gothic Church of St Nicholas, the Gothic Church of St. Margaret, the Neo- -Romanesque Church of the Virgin Mary of the Snow. Municipal information centre. Information centre of NP Šumava.
Castle Kašperk- the highest royal castle in Bohemia (886 m above sea level) founded by Charles IV.
Map of cycle tracks in PDF here.